Know better, choose better.
Reviews by people like you.
Our Latest Buying Guides
Published: 27 November 2023
A portable fridge or freezer keeps your food and drink fresh during your outdoor adventures. Since a portable fridge can be pricey, doing some research before you buy will help you choose a model that doesn't let you down on your next trip.
Published: 9 November 2023
A staple appliance for every kitchen counter is a handy electric kettle - but in what situations will you need adjustable temperature settings? And what features should you look out for to ensure you buy a kettle that's easy and safe to use?
---
Our Latest Expert Reviews
Nissan have gone for a modern design filled with retro design cues from Nissan's performance past.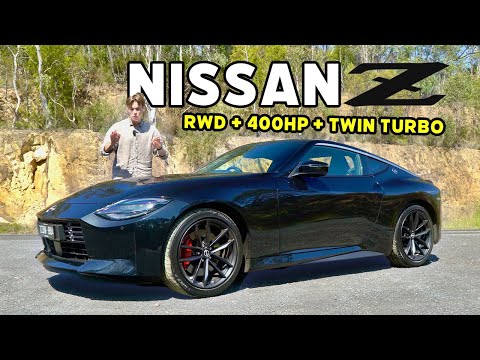 ---
Published: 07 November 2023
If you don't have the time, the know-how or the desire to buy a standard BT-50 and modify it your way, well here is your ute.
Published: 06 November 2023
The 308 is finally a car that can seriously contend against the likes of Mercedes Benz…however that French motor might be holding the 308 back from greatness.
---
The 2023 ProductReview.com.au Awards are here
Discover Australia's best products & services of the year.
See the winners
---
Your opinion matters.
ProductReview.com.au is a community of consumers helping each other make better purchasing decisions.
Featured Reviews
Browse some of our latest reviews
Optus 5G Mobile Broadband
Avoid at all cost
Being with this worst ISP for over a year, from leaked customers data (hacked) had to change my driver license to under performance unstable dropping connection and then whole country one day network outage. Contact customer service centre which based in India those who can not even understand the basic question had to kept repeating myself. This is for sure by far the worst ISP in Australia history. Would give zero star rating if I could. Will disconnect and go with other ISP.
Bosch Serie 6 SMV66MX01A
Looks like my old Bosch, but superior in performance.
We reluctantly replaced our 15 year old Bosch dishwasher during a kitchen upgrade so that we could have a fully integrated look. I was surprised that the design appeared to not have changed much over our old one. However the performance is noticeably superior, we regularly put baking trays in there which have literally baked on gunk. Very rare that they require additional cleaning. The new Bosch is also quieter. I can't vouch for the water efficiency but i would be surprised if it hasn't also improved. My biggest surprise was finding out that Bosch is an (almost ) not for profit company which benefits the Robert Bosch Foundation. They do have a small number of conventional shareholders (8%) with the remaining 92% being used for charitable causes. I don't know why Bosch don't make this fact more public, I think lots of consumers would be swayed by this information. Personally I think long and hard before buying any other brand now that I know this to be the case. Plus the longevity is definitely there. We have a Bosch washing machine which is 15 years old and still going strong ( touch wood).
Falken WildPeak AT3W
Quality tyre for general road use which will not let you down off road.
Was recommended this tyre by my local City Discount store. They have been excellent value and I have not noticed any road noise during use. Have been so happy with these (on a SWB Pajero) that I have put the same brand on my wife's Mazda 3 (Ziex instead of Wildpeak). They have also proved to be an excellent choice.
Popular Categories
Browse our most popular categories