Know better, choose better.
Reviews by people like you.
Our Latest Buying Guides
Published: 4 July 2022 · Author: Clara V.
If you're having trouble streaming Netflix or video chatting, you could have Wi-Fi dead zones in your home. A Wi-Fi range extender can help boost the signal in these weak spots, letting you work, stream, game, and browse uninterrupted.
Published: 20 July 2022 · Author: Clara V.
Nothing can sour your day quite like a shower turning cold, which is why you want a reliable hot water system that's suited to your home. We go through what to consider when shopping around, including your water use, energy efficiency, and more.
---
Our Latest Expert Reviews
Kia's EV6 is the best car Kia has ever made.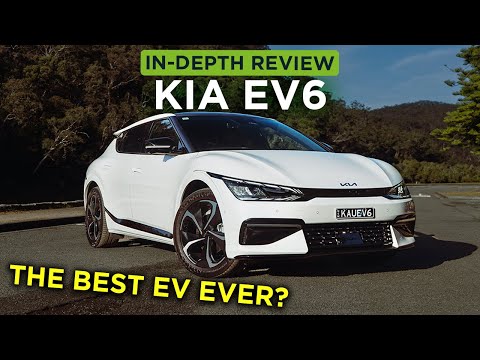 ---
Published: 13 July 2022
It's finally here. The hottest electric SUV has landed in Australia and we're one of the first channels to drive it. The Tesla Model Y is the bigger, more spacious and more comfortable version of the Model 3. Should jump in line to buy one?
Published: 08 July 2022
This is the ute that offers a few less creature comforts so you can save some money. But, it doesn't sacrifice power or capability. Is this all the ute you need? We head off-road to find out.
---
The 2022 ProductReview.com.au Awards are here
Discover Australia's best products & services of the year.
See the winners
---
Your opinion matters.
ProductReview.com.au is a community of consumers helping each other make better purchasing decisions.
Featured Reviews
Browse some of our latest reviews
Paid $260- to have the house sprayed for ants. He told me if ants return they will come back and re spray. Ants were back a week later. Called them and they argued with me. Finally they agreed to send somebody out within two days. They never came, and now cannot get through on the phone. I have put in a dispute with my bank. The invoice I got says a different name to the actual company too, very dodgy.
Leah
I was so pleased with the efficiency of the purchase and delivery of my fridge as well as its heavily discounted price for a minor scratch on the back panel that I have already recommended Clearance House to my son and I rarely make such recommendations.
Stephen W.Illawarra, NSW
I found a leaky valve on my rooftop hot water and called Hilton Plumbing because I received excellent service from them before. Khalid was great - he worked very quickly and explained everything to me. He did a great job!
Ben
Popular Categories
Browse our most popular categories